OUR PHILOSOPHY
OUR FOCUS IS CENTRED ON STEEP SLOPES ...
... and on the Riesling that thrives perfectly in our steep, skeleton-rich vineyards. Thanks to modern, careful grape delivery and a long and gentle fermentation using the yeasts found in the grapes themselves, we produce charismatic wines with immense depth. The grapes of the numerous individual vineyards are matured separately and individually. We make use of both classical maturation in large oak barrels as well as moderated fermentation in temperature-controlled stainless steel tanks. Both methods yield wines that perfectly reflect the terroir.
Following the exciting wine harvest period in October and November, gentle wine maturation calls for a great deal of patience, experience and instinct.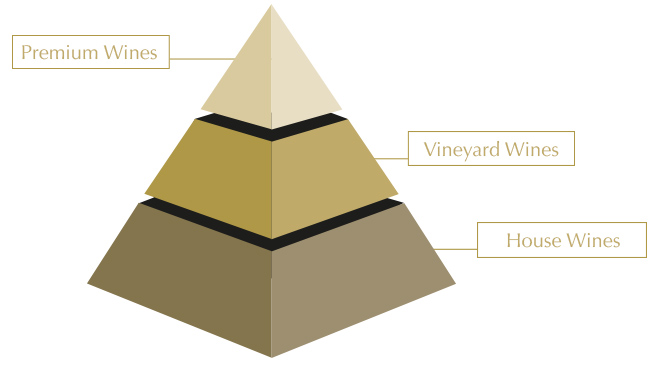 Our House wines and Single vineyard wines get bottled in spring. The premium wines and some red wines are bottled later in the year, in order to allow these exceptional wines to develop as well as possible.

House wines
Wines for every day! Clear, fruity wines for carefree enjoyment.

Single vineyard wines
Pure origin! The influence of the very different rock formations is conveyed perfectly to the glass through the Riesling grape variety; handpicked.

Premium wines
The Top! Sophisticated wines with an intense depth, expression and potential are produced from the best plots by careful selection.
---
Here you find our complete wine list
PDF zum Download